Guaranteed Finance on all of our courses! Book a call now.
Book the call that will change your life now! It only takes 30 seconds
Step 1: Pick the date and time that best suits you.
Step 2: Enter your details and click confirm.
Step 3: We'll call you at your chosen date and time to see if you qualify.
Want to speak sooner? Call us on 0203 982 7573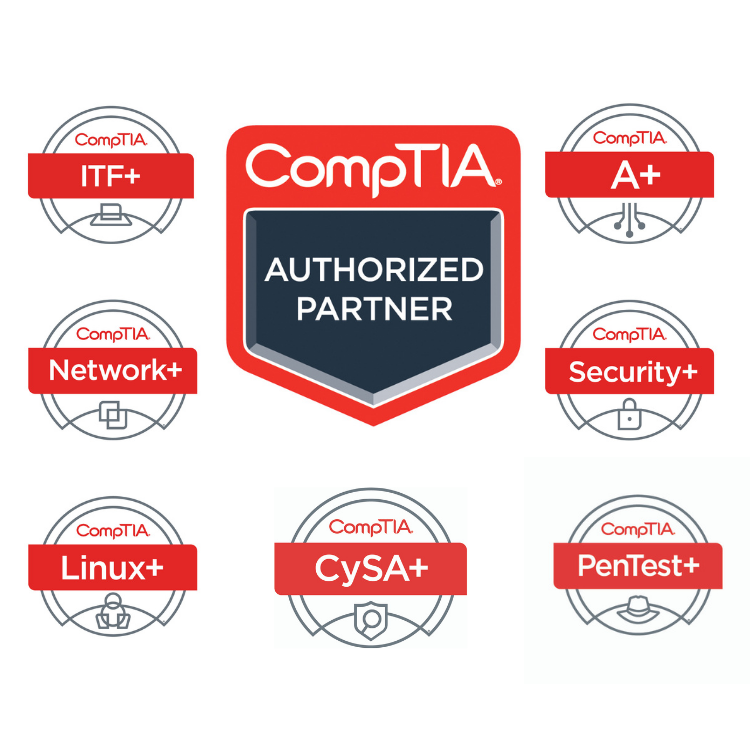 The IT Career Swap Process
Step 1: Consultation
Unsure what course is right for you? We will walk you through what the options are and how you can benefit by starting it.
The consultation is free of charge and we will find the perfect course for your needs. 
If you'd like to book this consultation call now, please just click here:
Step 2 : Online Studying
All courses are delivered online, meaning you will be able to access the materials at any time, 24/7 for the one year that your course is active. This package will build you through the fundamentals of being a Cloud Security Engineer including CCSK & CCSP and then delving deeper into what it means to be a Cloud Security Engineer with Threat Intelligence & CSP Security Features.
Step 3: Practical Placement – LiveLabs
Once you have completed your online training modules its time to get some hands on experience.
Live-Lab is real computer equipment networked together and conveniently accessible over the internet.
Our hosted platforms are configured to imitate real world configurations by providing sufficient hardware not only to carry out tasks, but also test the impact of those changes
Step 4: Exams
You will get a choice of up to 4 exams to complete and become globally certified in, with the guidance of your mentor you'll be best prepared for your new role in Cloud Security Engineering. Even more so, with our certification guarantee.
Step 5: C
ertification Guarantee
Our certification guarantee is a great feature for those looking to achieve their official CompTIA and/or other industry recognised certificates. With our platform, you can retake your exams as many times as it takes to get certified. This means that you don't have to worry about the cost or time associated with retaking exams, allowing you to focus on learning and mastering the material. Our certification guarantee is a great way to ensure that you have the best chance of passing and getting certified.
Which of these courses would be the best starting point for my studies?
We recommend starting your studies with the CompTIA A+ course, as it will provide you with the basic knowledge that is essential when starting an IT career.
What is a Live Lab?
A Live Lab consists of computer equipment that you are able to access and manipulate through your browser. You will have the ability to work with real switches, servers and routers in order to gain valuable practical experience.
Do you offer finance?
Yes and at 0%, all you do is choose a payment plan to suit your financial needs with our easy, monthly payment options over 12 months.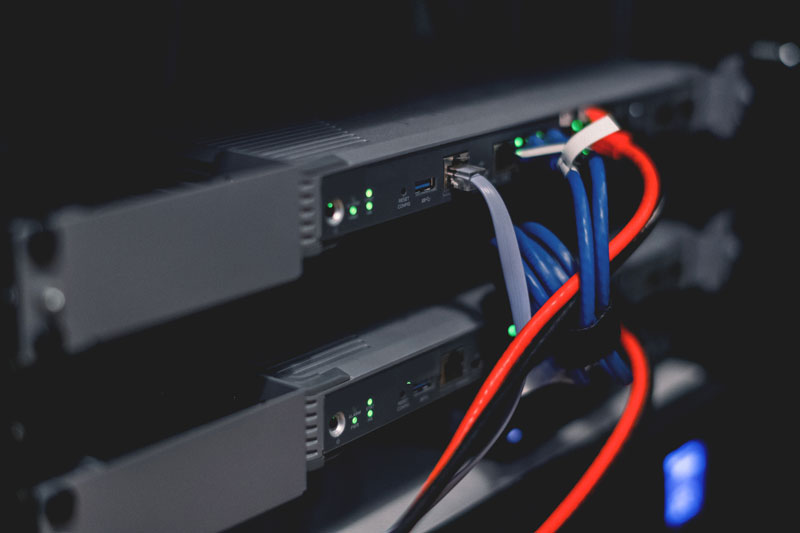 Core Learning
This package will help you to build a full understanding of many factors within cyber security:
Certificate of Cloud Security Knowledge (CCSK)
Exploring the six domains of the CSA CCSK.
The CSA CCSK exam covers six domains: cloud computing fundamentals, data security, infrastructure security, application security, managing cloud security and cloud security operations. This learning path will cover each in depth.
(ISC)² CCSP (2022 Update)
This learning path focuses on preparing students for the (ISC)² Certified Cloud Security Professional exam.
The Certified Cloud Security Professional (CCSP) course is an intense preparation for the CCSP certification exam. We focus on preparing you for the CCSP certification exam by reviewing of the entire Common Body of Knowledge (CBK) and practical question-and-answer scenarios which help you identify and evaluate security risks for an organization's cloud environment, understand fundamentals of the cloud computing architecture framework, understand security challenges associated with different types of cloud services, select and implement appropriate controls to ensure secure cloud services and thoroughly understand the 6 essential core domains of the CCSP Common Body of Knowledge.
AWS Certified Security Specialist
Explore the fundamentals of AWS and prepare for the upcoming AWS exam.
In this learning path, we will not only review key items of every exam domain but go hands-on with the AWS services that you must know to pass the exam. This course is meant to reinforce the material the exam expects you to know to pass. The exam is scenario-based and we incorporate that into the learning path, as well with exam-similar questions that prepare you to earn your AWS Security Specialty Certification.
Azure Security Engineer Associate
Learn the necessary skills and knowledge to use Microsoft Azure.
Students will learn how to implement security controls and threat protection, managing identity and access and protecting data, applications and networks in cloud and hybrid environments as part of an end-to-end infrastructure. They will learn how to maintain security posture, identifying and remediating vulnerabilities by using a variety of security tools, implementing threat protection and responding to security incident escalations.
AWS Essentials & Solutions Architect Associate
Learn AWS terminology, concepts and services and prepare for the exam.
This certification path teaches you all you need to get started using Amazon Web Services (AWS), including the AWS Management Console, S3 buckets, EC2 instances, database services, security in the cloud and the costs associated with AWS. The first two courses cover the essentials of AWS. The remaining 16 courses build your knowledge and skills around the five domain areas related to the AWS Certified Solutions Architect – Associate exam, including designing high-availability architectures, designing for elasticity and scalability, using secure application tiers and more. Upon completion, you'll have the knowledge and skills needed to implement AWS and pass the AWS Certified Solutions Architect – Associate exam.
Elective Learning
This package will help you to evolve your understanding of many factors within cyber security:
Threat Intelligence
The Threat Intelligence learning path allows you to master the concept of threat intelligence, from intelligence analysis to building a threat intelligence program.
This learning path provides an introduction to threat intelligence with theoretical, practical and hands-on fundamentals giving students a path towards professional intelligence analysis. As you progress through the courses you will learn tools and techniques used to turn information into intelligence, apply threat intelligence methodologies and learn about threat actors.
Fundamentals of Zero Trust
Explore the concept of zero trust in cybersecurity.
Zero trust changes how we architect and secure digital systems. It is still a relatively young but fast-maturing field. This learning path aims to give you the fundamentals of zero trust, focusing on the architecture itself. You can start your zero trust journey right here or learn to support your organization's zero trust program.
CSP Security Features
Gain hands-on experience with the three major cloud providers: AWS, Azure and GCP.
Explore the ins and outs of choosing and working with AWS, Azure and GCP. For each cloud provider, we will review the native security controls they offer across several security domains, discuss the drawbacks of each cloud provider and look at areas to consider when working with that provider and solutions you should have in mind when moving to that provider. At the end of each course, students will have the opportunity to complete a course project that will give them hands-on experience with securing workloads, using common services in each provider.
Container Security
Learn to run applications in Docker while maintaining a solid security posture.
Docker and Linux containers are changing the way applications are developed, tested and deployed. The Container Security learning path provides an overview of the key technologies used by Docker containers and how to utilize them for security. The learning path includes a review of Kubernetes, the most popular container orchestration system, focused on creating and running a secure cluster.
Microsoft Windows and Virtualization Fundamentals
Learn foundational knowledge of Microsoft Windows, virtualization, and cloud concepts.
This learning path offers foundational knowledge of Microsoft Windows operating system, including Windows Processes and Services and working with Windows command line interface (CLI) and PowerShell. It also covers fundamentals concepts of virtual networking, virtualization and cloud computing.
What our students are saying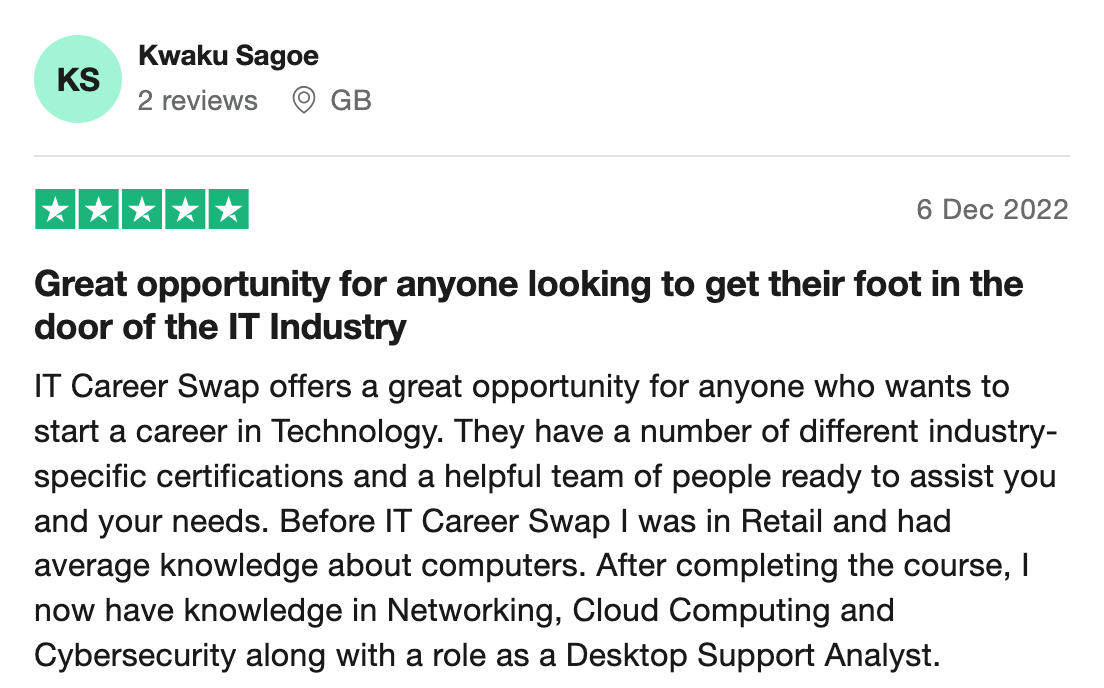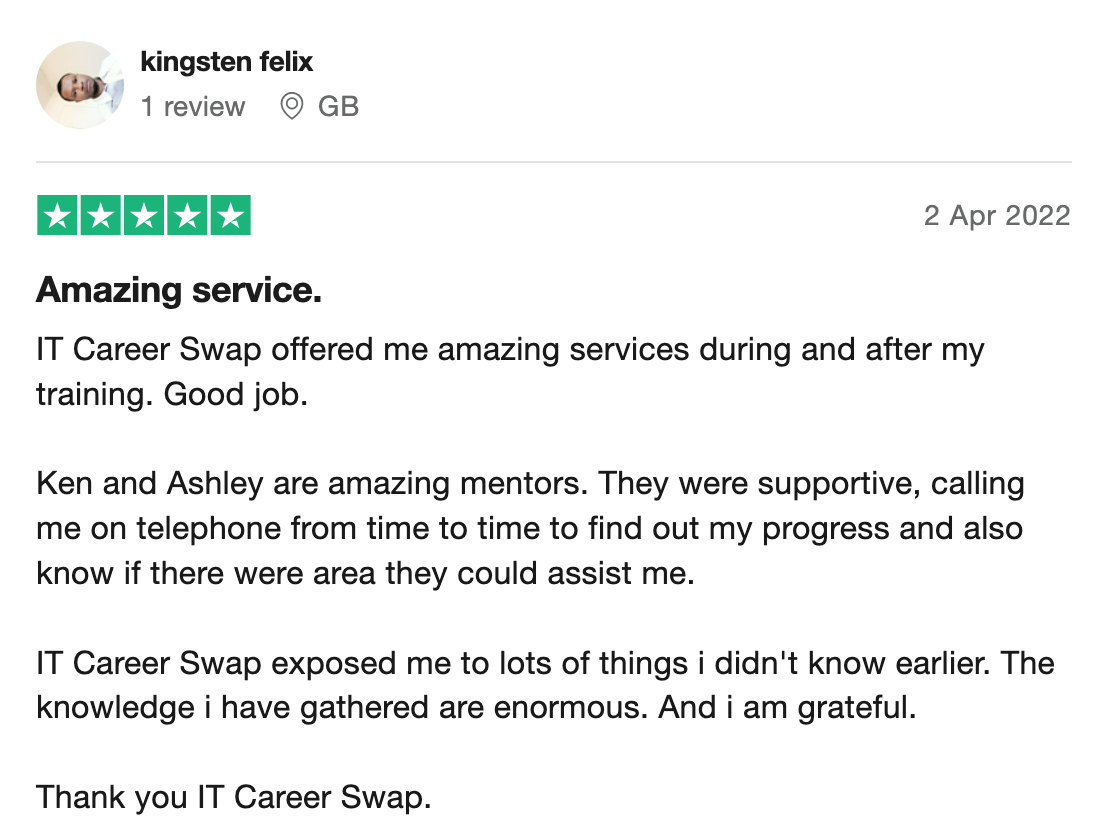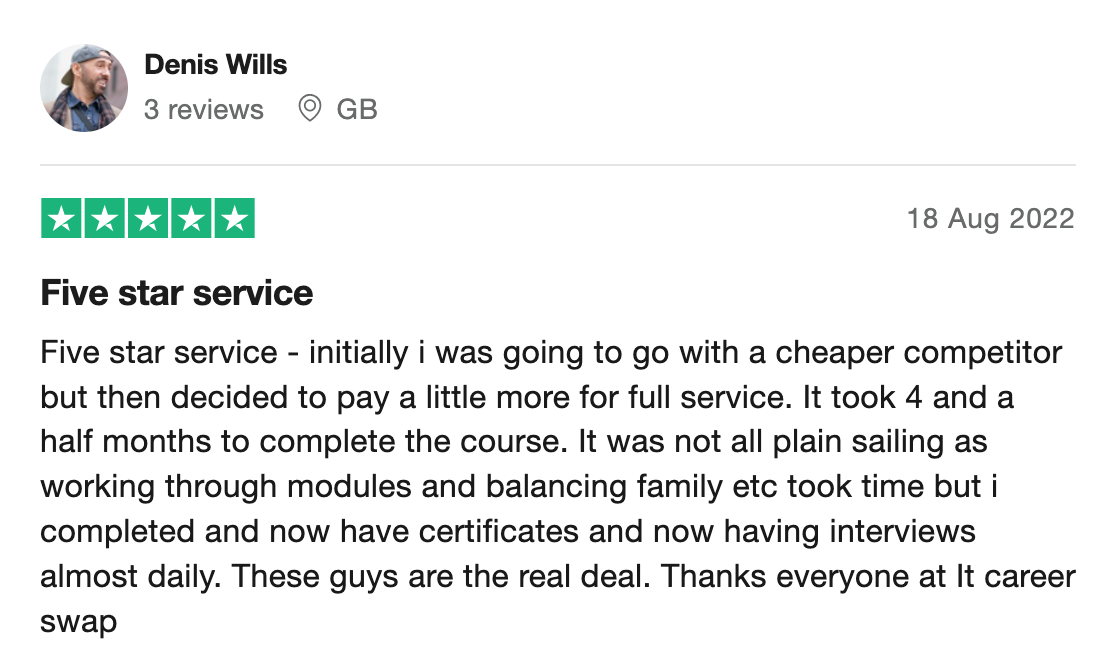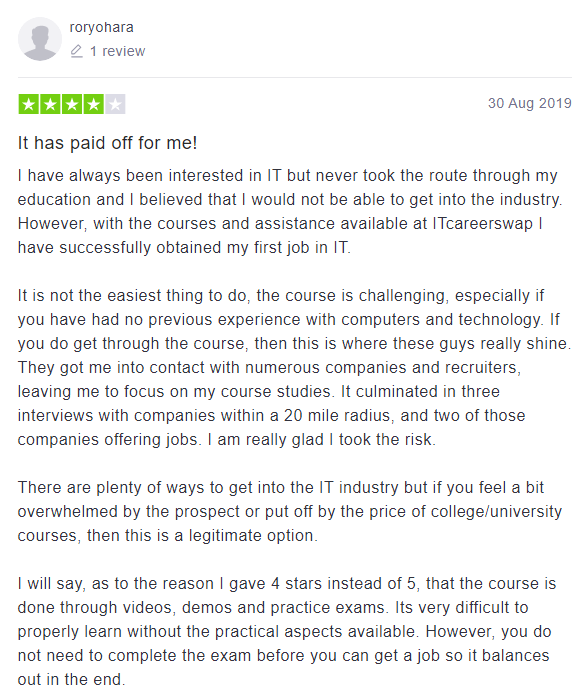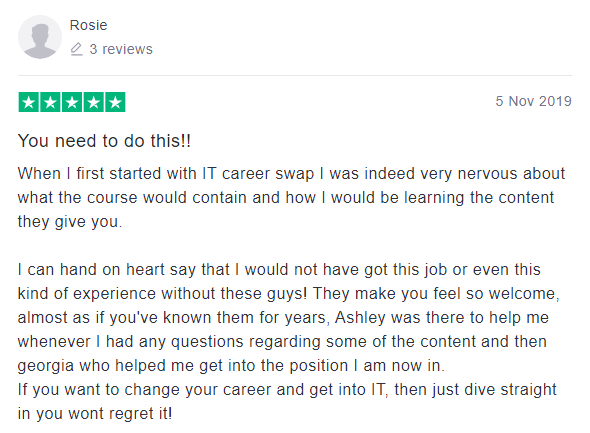 Guaranteed Finance on all of our courses! Book a call now.
Book the call that will change your life now! It only takes 30 seconds
Step 1: Pick the date and time that best suits you.
Step 2: Enter your details and click confirm.
Step 3: We'll call you at your chosen date and time to see if you qualify.
Want to speak sooner? Call us on 0203 982 7573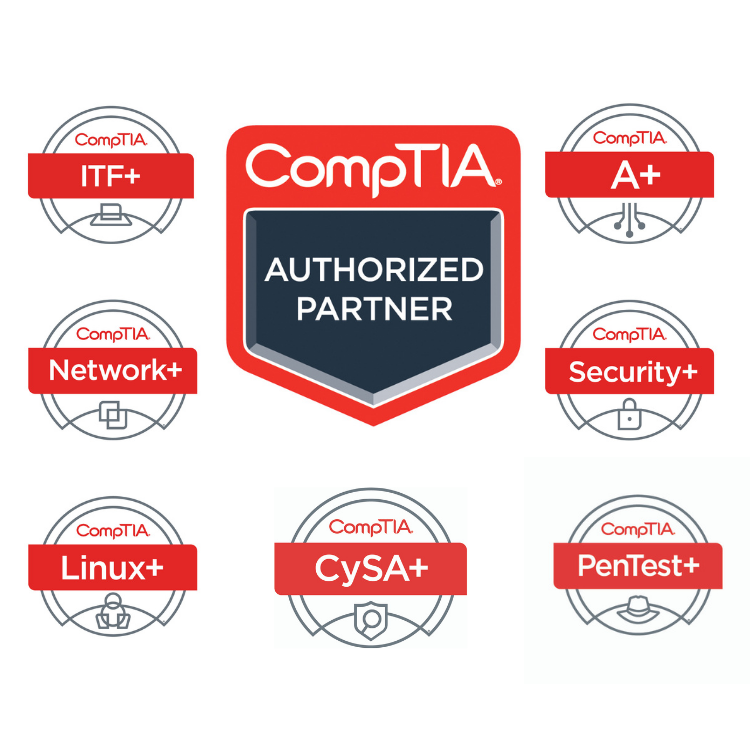 All you have to do is fill in the short form provided and we will be in touch to activate your free trial and send you your login!
The free trial lasts 48 hours so please once you have been handed your login, make sure to make the most of the system.
If you have any questions about the platform please do not hesitate to ask, we're here to help you make the most of what we provide and to ensure your time with ITCS will be a success just like many students before